The image has been scaled down. To see the full size image, click here.

How To Install:
1. If you haven't already, click in the text area above to automatically copy the code.
2. While logged into Myspace, click Home, then Edit Profile.
3. Click at the very bottom of your About Me section and press Control+V to paste the code.
4. Click the "Preview Profile" at the top to make sure everything looks alright.
5. Finally, if you are satisfied, click the "Save All Changes" button.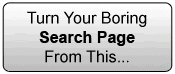 Get Your Start Skins HERE :) Customize your Google start page with background images, colors, links to your favorite sites, and more!
Friends

Myspace Layouts